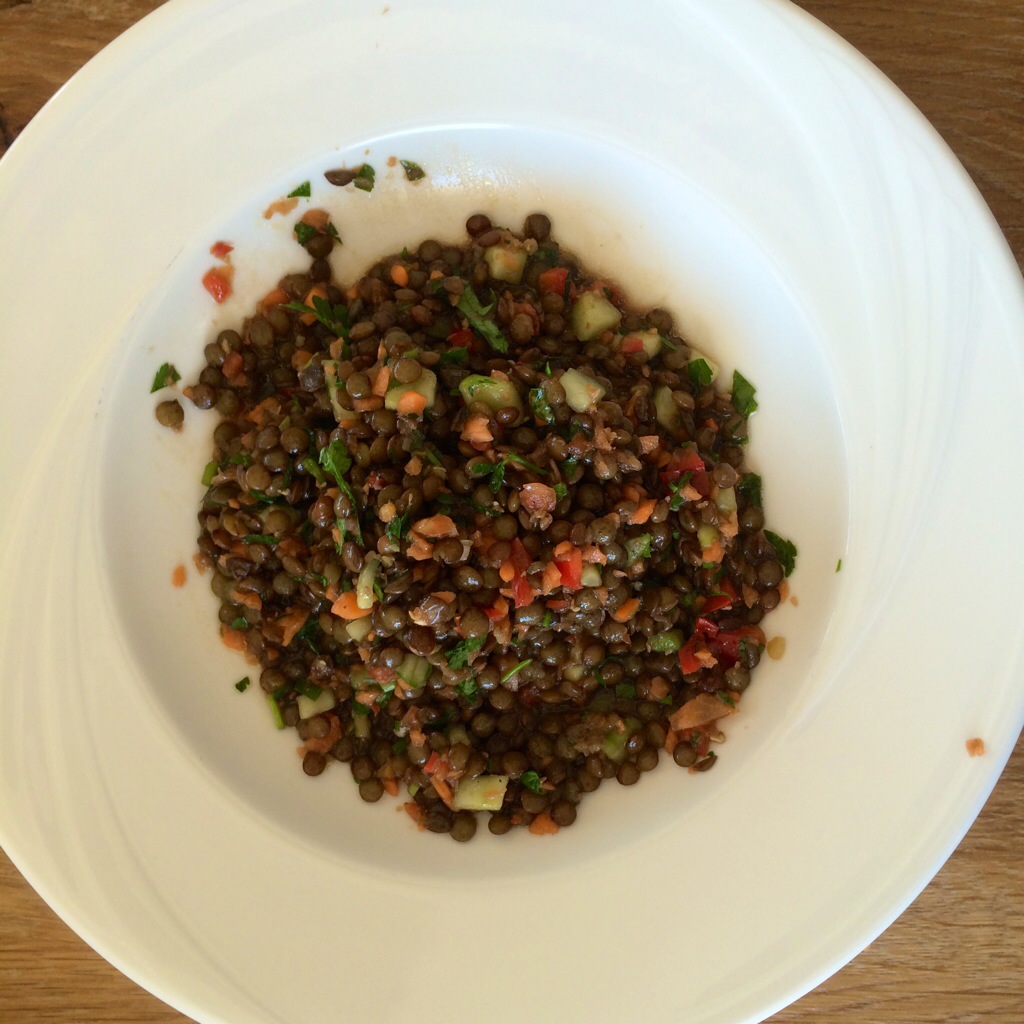 Here is something I made today. It was so simple, and so tasty. AND my two wee boys asked for seconds and thirds.
[one_third]
Lentils
1/2 a bag of dried puy lentils
Boullion for cooking lentils
[/one_third]
[one_third]other salad bits
3 carrots peeled
1/2 a red pepper
A bit of onion
A small clove of garlic
1/2 a bunch of parsley
1/2 cucumber
[/one_third]
[one_third]seasoning / sauce
Salt and pepper to taste
Olive oil
Balsamic vinegar
Juice of half a lemon
[/one_third]
I put the lentils on the stove-top to cook. Use the recommendations for cooking on the package of lentils. I usually add bouillon to the lentils whilst they cook just for a bit of additional flavour.
While the lentils were cooking, I chopped up the carrots, pepper, and onion. I like to chop these ingredients up to approximately the same size as the lentils themselves. Plus, chopping is a bit of therapy for me. I like to zone out and focus on something manual sometimes. I used a garlic press to crush the garlic. And I chopped up the parsley rather finely with a chopping knife.
Dump it all into a bowl. Add the salt and pepper. I drizzle olive oil around the bowl three times. Same with the balsamic vinegar. I squeezed the juice of half a lemon. Then, I just mixed everything together.
It was super simple, and as I said, my two sons loved it. So, i felt like a successful mom today.
Good night. Sleep tight.
A bientôt!