My first attempts at interesting coffee pot Polaroids. There are two real Polaroids and the rest I made with software. Which ones are the real Polaroids????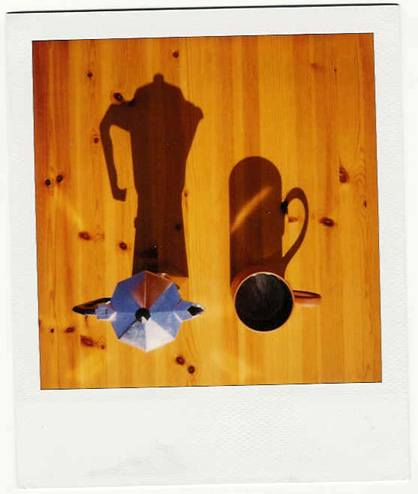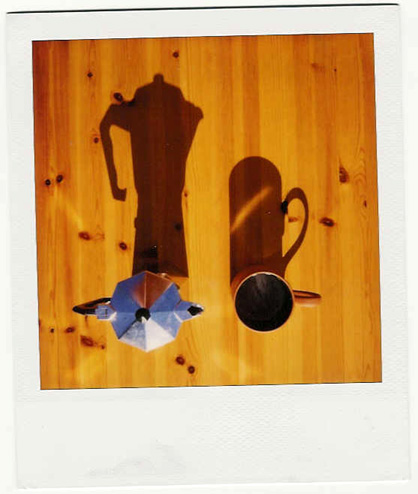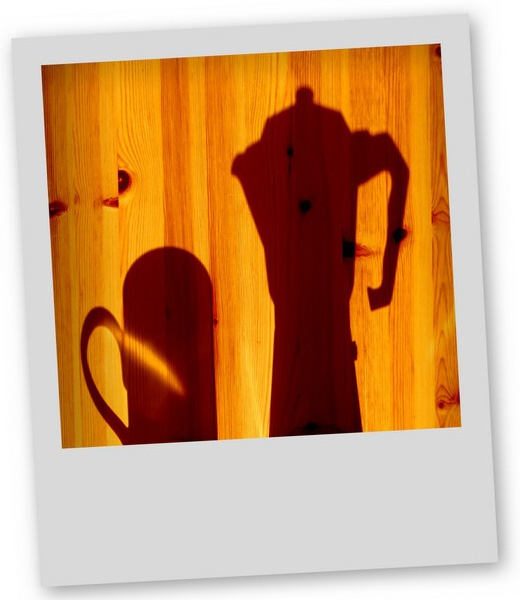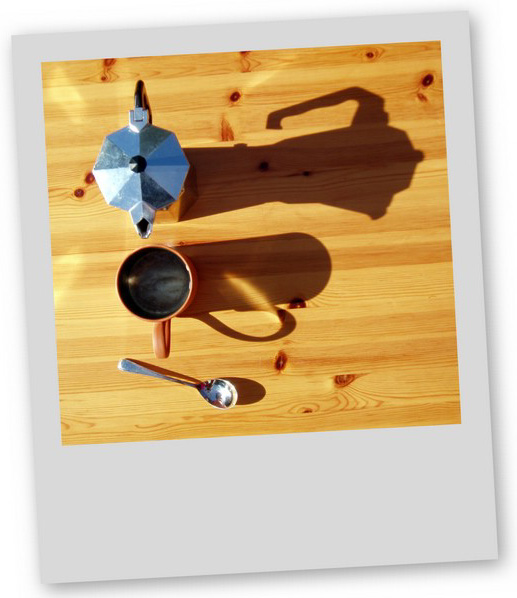 I was supposed to tell a story about this coffee maker except I don't think I have one. I just found the box it came in. Apparently, I bought it at Marshall's for $12.99. I think I was looking for a simple way to make really good, strong coffee and thought this one might do the trick. I'm all about being low tech in the kitchen. In fact, I don't really have many appliances in my kitchen–I like the satisfaction of chopping and preparing things manually. I have a manual chopper. I have a manual cheese grater. I think the only appliances that I have in my kitchen are a crock pot (of course!!) and a blender (smmmmoothies).
I don't think this coffee pot minded being in these pictures. Since I don't use this coffee pot to make coffee, taking these pictures was the most action it's ever seen. It is an interesting looking coffee pot so at least the pictures have some character. I might make myself some coffee in it tomorrow. Do a taste test with my current coffee maker. Maybe I'll figure out why I don't use it.