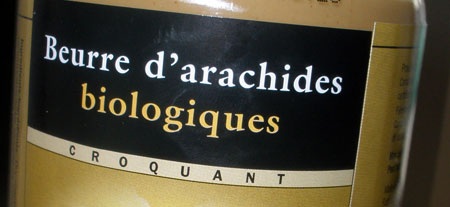 My sister read the recipe on turkey in spicy peanut sauce and knows how much I like peanut butter–with just peanuts. AND SHE SENT ME SOME!!!!!!!!!!
THANK YOU BIG SIS!
THANK YOU.
Have a look at this:
I had some on toast with slices of cucumber this morning.
PS: I still haven't found any in Lausanne.