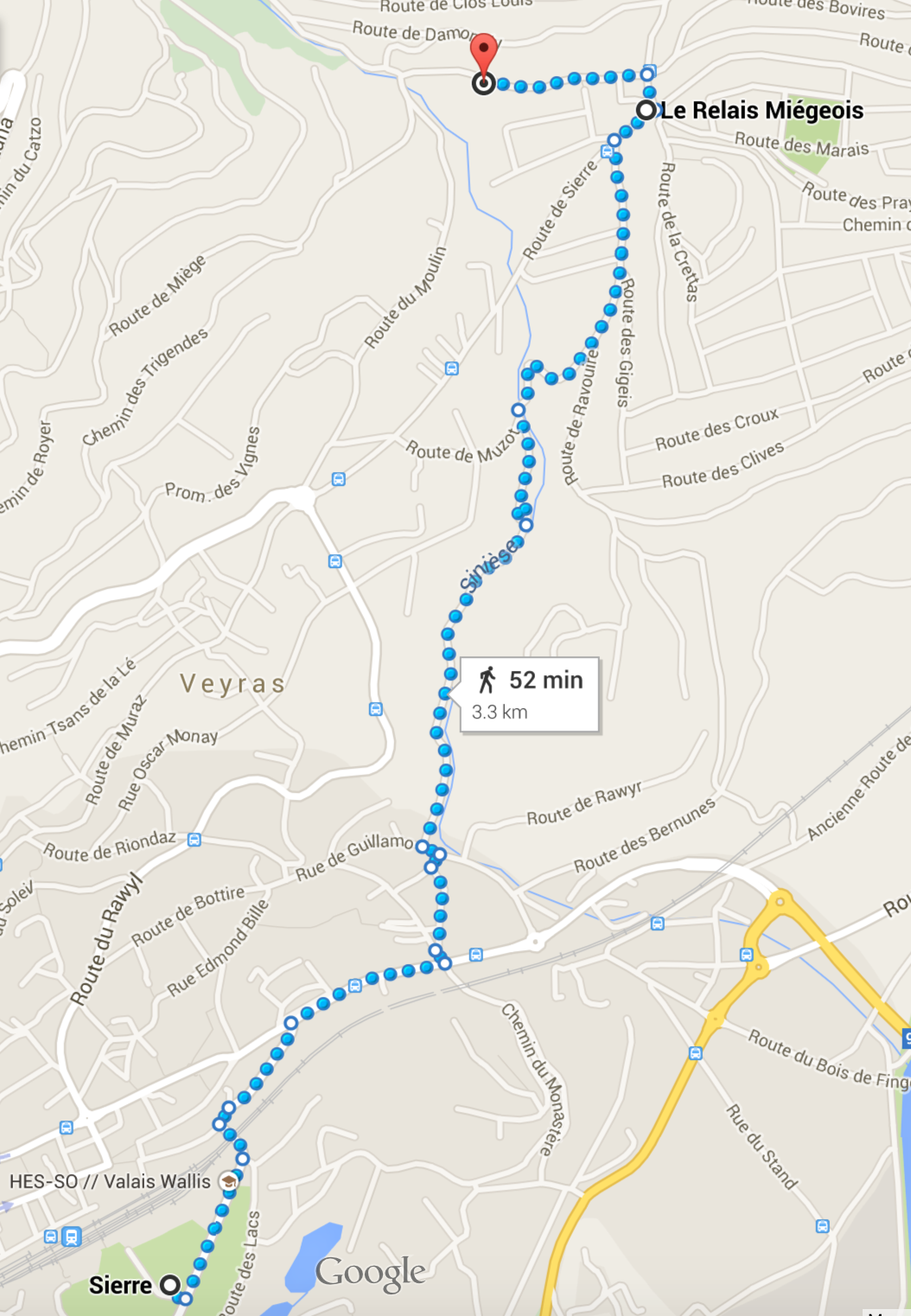 If you are somebody who likes to hike it off before you start, here is a hike that according to Google, takes about an hour: from Sierre to Domaine Caprice du Temps (in Miege).
Be prepared for the hills and the spectacular views. Good news is that there is a fantastic restaurant in Miege (Le Relais Miégeois) where you can stop for lunch and re-energize and re-hydrate before you come by the winery.
If you call the winery before you come, we can maybe arrange for a ride back down to Sierre after tasting.
Domaine Caprice du Temps
+41 27 455 7640