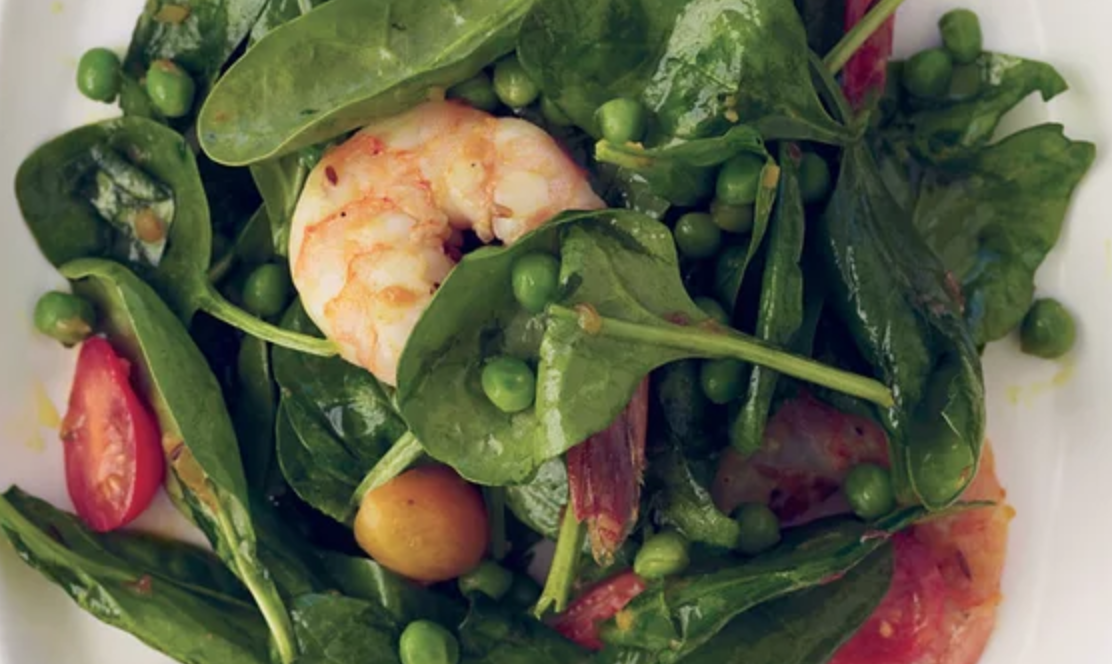 I have been trying to eat healthier this year. I think I am doing a pretty good job (except for the chocolates, but I won't go there right now). Part of the fun of eating more healthy is researching new recipies based mainly on what I have in my refrigerator.
The other day, I had some peas in my freezer and some grape tomatoes and shrimp in my refridgerator. I found this recipe on foodandwine.com: Spinach-and-Shrimp Salad with Chilie Dressing. I happened to have cumin seeds in my spice cupboard from when I thought I could grind them myself into ground cumin (NOT!).
I went down to the Migros (the grocercy store in the bottom of my building) to get the remaining ingredients:
8 cups baby spinach
1 cup frozen baby peas, thawed and drained
1/2 cup grape tomatoes, halved
1/4 cup plus 2 tablespoons vegetable oil (approx 90 ml).
1 onion, finely chopped
1 Holland or serrano chile, minced
1 teaspoon finely grated fresh ginger
1/2 teaspoon cumin seeds
1/4 teaspoon turmeric
2 1/2 tablespoons fresh lemon juice
Kosher salt and freshly ground pepper
1 pound cooked large shrimp
In a large bowl, toss the spinach, peas and tomatoes. I like glass bowls for my salads. I think you can see all the goodness more clearly.
In a medium-sized frying pan, heat the oil. I only have olive oil in my cupboard. It did the job. Also, I don't think I used the extra two tablespoons (as I am trying to cut down on fat). What is the difference between all of the oils anyway? When would I use sunflower oil over olive oil? Or even canola oil? Maybe I should research the use of different oils and blog about that?
Back to the recipe. Add the onion to the heated oil and cook over moderately-high heat until lightly golden, (about four minutes). Add the chile, ginger, cumin and turmeric and cook for 2 minutes. Finally, add the lemon juice and season the mixture with salt and pepper.
Add the shrimp to the salad. Pour the warm chile dressing over the salad, toss well and serve at once.
I am going on a picnic today with my friend Phenya and her twin boys. I will have to stop by the Migros on the way home to pick something up for dinner. Last week, I received the April/May issue of Clean Eating magazine. I found a crab cakes recipe that I think I might try. Crab cakes with honeydew and strawberry salsa. YUM! Doesn't that sound delicious? I will have to let you know.